Jack's Children Trees
HOME  WILCOX HISTORY 1780 to 1932  WILCOX HISTORY 1910 TO 2002  WILCOX FAMILY TREES  WILCOX FAMILY PHOTOS    DOCUMENTS    RELEVANT LINKS                      Return to CONTENTS & INDEX

View or download Jacks children's Trees as a PDF

VENIE & MANFRED             Venie's Family Photos


Venie Schulenberg and Manfred Schulenberg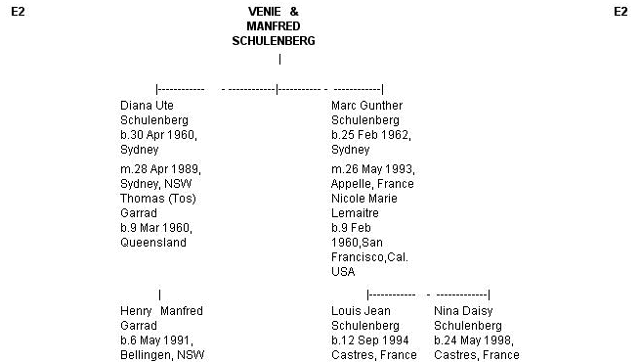 SID & CATHERINE                                                                     Sid's Family Photos

Sidney (William) Wilcox and Catherine (Ilaina) Wilcox (nee Tidd)
Notes - Sidney used the name William Wilcox when married to Catherine who used the name Anna at that time, and then the name Ilaina, they both reverted back to their original names Sidney John and Catherine after their divorce.
The birth certificates of the 4 children record the father and mother as William and Ilaina.
             13. Jasmin's father, Zohar Levy, Israeli
             15. Roberta changed her name to Robbie
JIM & MARTHA     Jim's Family Photo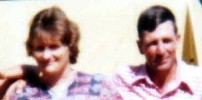 Martha Wilcox (nee Hale) and James Seaborn (Jim) Wilcox


GEORGE & GWEN                                                                                                            George & Gwen Photos


Gwenneth (Gwen) Wilcox (nee Dalway) and George Edward Wilcox

MYMIE/(JUNE/ISTI) & PETER                                                                            Mymie/(June/Isti) Family Photos

Mymie (June/Isti) Jenkins and Peter Jenkins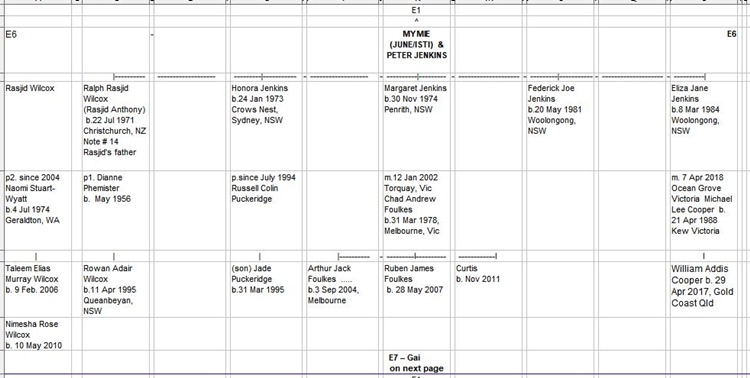 I         
Grace Emerald  
Cooper b. 3 Aug
2020 Gold Coast
Q'ld                  
Notes:  14.  Rasjid (Ralph) father Hondao Wirjohudojo (Handojo), Indonesian
                    Mymie changed her name to Rosada before her marriage to Peter then to June in 1966 but uses the name Isti with family & friends.
GAI & JEFF                                                                                                                         Gai family photos

Gai Woolhouse and Jeffrey (Jeff) Woolhouse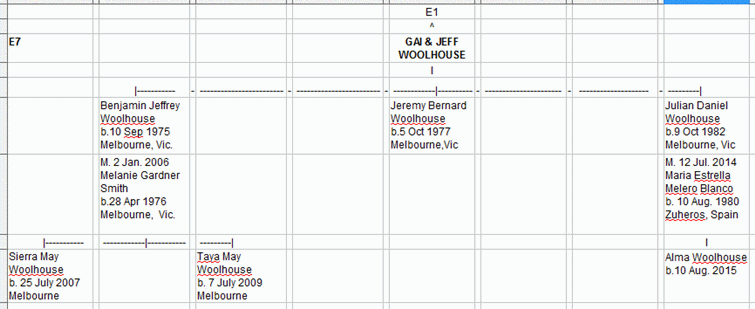 l            
Daniel Woolhouse
b.11 Jul 2017   
Melbourne, Vic  

HOME  WILCOX HISTORY 1780 to 1932  WILCOX HISTORY 1910 TO 2002    WILCOX FAMILY TREES   WILCOX FAMILY PHOTOS   DOCUMENTS  
 RELEVANT LINKS                                    Return to CONTENTS & INDEX