Welcome to the Okinya Wilcox Site
Website being developed for the "Okinya" Wilcoxes by
Sid (Sidney) Wilcox
.
Family Trees, histories, notes and documents from Jack Seaborn Wilcox's earliest known ancestor Thomas Wilcox b. 1777c & Mary ? b.1778c through to Jack & Betty's children and including family trees and notes for Welman, Norton and Hague-Smith ancestors.
Last Updated - 05/08/2020for new information - Details of updates
This website will not be updated for birth deaths & marriages in future. Check for latest on WIKITREE
"Okinya"

& Ancestor Photos -
Okinya
was built in 1898 by George Seaborn Wilcox Constance Navena Wilcox (nee Welman) 1900?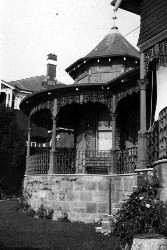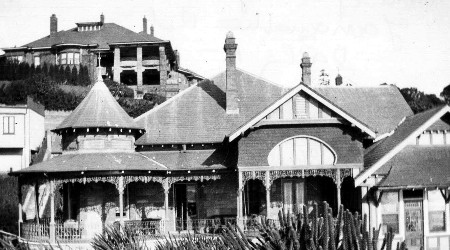 Okinya Cubby House & Tennis Court Okinya Swimming Pool c1937
Okinya front entrance
OKINYA
was burnt down in September 1953
Units on the "Chollerton", "Yalalunga" & "Okinya" sites where the three Wilcox homes once stood at Darling Point
In 1957 the Okinya site was sold and "Santina" was built on the site.
Betty and family moved to Gordon and then Castlecrag in 1958.
The view of Sailor's Bay from Betty's Castlecrag home in c1969